Michael McCormick travels to Mexico to help build housing for families in need
Attorney Michael McCormick and his family traveled to Juarez Mexico in July of 2019 to help build housing for families in need. The before pictures are the houses that the families were living in and the after pictures are the houses Mr. McCormick and his family helped build for them.
Before
After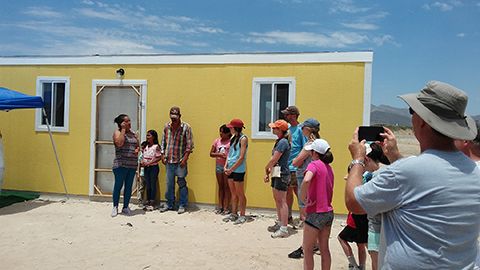 DENVER RACE FOR THE CURE
Montgomery Little & Soran is a significant contributor to the Komen Race for the Cure in Denver, Colorado.  The Denver Race for the Cure has approximately 50,000 participants and is the 3rd highest fundraising affiliate out of the 125 affiliates in the Susan G. Komen for the Cure® network.  The firm supports the Race for the Cure annually which includes a firm team on race day.
COLORADO HIGH SCHOOL LACROSSE
Jim Soran is the head coach for the Regis Jesuit High School's Boy's Lacrosse Team and has won multiple state championships at the school.  He is also one of the founders of the Vail Lacrosse Shootout.  The firm is an annual supporter of the Vail Lacrosse Shootout.
COLORADO YMCA YOUTH & GOVERNMENT BOARD
Michael McCormick is State Board Chair for this organization.
SUPPORT FOR THE HOMELESS
Chris Taravella regularly volunteers at the St. Francis Center for a soup kitchen and is an executive committee member for the Colorado Coalition for the Homeless.